Douglas offers a successful background with over 15 years of experience in healthcare administration and multi-state/site outpatient healthcare program management. Born and raised in Philadelphia, he now resides in Chester County with his wife of 20+ years. Douglas is a graduate of Drexel University with a Bachelor of Science in Business Administration with a concentration in International Finance. Outside of work, Douglas enjoys golf and billiards and is charitable to many animal organizations.
Becci has over 20 years of experience in healthcare finance and administration. Becci resides in Lebanon County with her husband of 30+ years. Becci is a graduate of Indiana University of Pennsylvania with a Bachelor of Science in Accounting. She holds an MBA, a CPA, and Healthcare Finance Professional Certification. Outside of work, Becci enjoys traveling with her husband, spending time with her family, her English Bulldog Lucy, and is charitable to several Bulldog Rescue organizations.
Jackie Kudoba
Executive Vice President, Operations
Jackie is a seasoned professional with over 25 years of experience. She joined Healthworks as a Cardiac Cath Lab Nurse in 1999 and later transitioned into an Executive role as EVP, Operations. Jackie is well known for providing excellent solutions for the clients that Healthworks serves. Jackie has strong, long-lasting relationships with our clinical staff to prioritize that our clinicians enjoy working in their profession. Jackie is a graduate of Alvernia University. Outside of work, Jackie enjoys spending time with her family, traveling to Notre Dame Football games, and relaxing at the beach. One of her most memorable experiences is when she was touched and blessed by Mother Theresa in 1984.
Doreen Bearden, MBA-HA, BSN, RN
Vice President, Consulting & Client Solutions
Doreen has over 25 years of nursing experience and loves her profession. She has worked in invasive cardiovascular, quality and outcomes, nursing education, interventional lab management, and administration. Doreen has a bachelor's degree in Nursing from Widener University and a Master of Business in Health Administration from Eastern University. Doreen leads the Education Division of Healthworks and firmly believes that knowledge and compassion are the hallmarks of excellent patient care. Outside work, Doreen enjoys spending time with her family, gardening, and traveling.
Paula Borra
Vice President of Business Development
Paula joins Healthworks after spending the last five years in healthcare holding several key business development roles. Paula graduated with a Bachelor of Criminal Justice from Penn State University. Paula spends her days off with her two rescue dogs: Daisy and Buddy, and Charley the cat. Paula enjoys working out, traveling, and trying new restaurants (She loves food)! In her spare time, Paula volunteers for a local animal rescue. Paula periodically fosters dogs, participates in volunteer events, transports, and donates to rescues all over the country. If she is not doing volunteer work you will find her with her nieces, nephews, or closest friends!
Drew Brown
Vice President of Human Resources
Drew joins Healthworks with 9+ years of HR experience in various industries including retail, food service, and dental. Within these industries, he excelled at building HR departments and function from the ground up and loves solving complex people and organizational problems with creative solutions. Drew attended California University of Pennsylvania, obtaining his Bachelor of Arts degree before obtaining his MBA focused on Human Resources from Strayer University. Shortly after obtaining his MBA, Drew began his journey in HR with Lowe's in 2014. Drew now resides in Bear, Delaware and enjoys spending time with his wife Holly, son Maddox, and daughter Lorelai. The family has many pets, including their dog, Martini, and cat, Pedro. Drew likes to keep active, whether it is swimming with Maddox or family hiking at Lums Pond. The family are also beach lovers and visit Lewes and Cape May every summer.
Zachary DeLong
Vice President, Technology
Approaching 18 years dedicated to Healthworks, Zach specializes in developing and implementing innovative technology solutions that enhance operational efficiency and elevate the company's digital infrastructure. In his personal time, he enjoys traveling with his girlfriend, working on his "homelab", and has organized fundraising initiatives for the AFSP.
Deb Frei,
Senior Financial Analyst
Deb has over 20 years' experience as a Senior Financial Analyst, seven of which are within the healthcare industry. Deb holds an AAS degree in Accounting from RACC and a BA in Banking and Finance from Alvernia. Deb is a lifelong resident of Berks County with her husband of over 35 years. Deb keeps busy working in her flower garden, watching Philly Sports (huge Eagles fan), aqua fitness at Ephrata Rec, reading novels, volunteering at church, baking Christmas cookies, and spending time with her son, daughter in law, and their dog and cats.
Jessica Jones
Operations Coordinator Invasive
Jessica is a graduate of HACC with her Associate of Science in Cardiovascular Technology with her RCIS and is currently working on her Bachelor of Science in Business Administration, Healthcare Management. Jessica has over nine years of experience working in the cardiovascular field across the Philadelphia and Lancaster regions. Born and raised in Coatesville, PA, and now living in Parkesburg, PA with her husband of 8 years and two children. In her free time, Jessica enjoys reading, doing home projects, and spending time with her family and friends.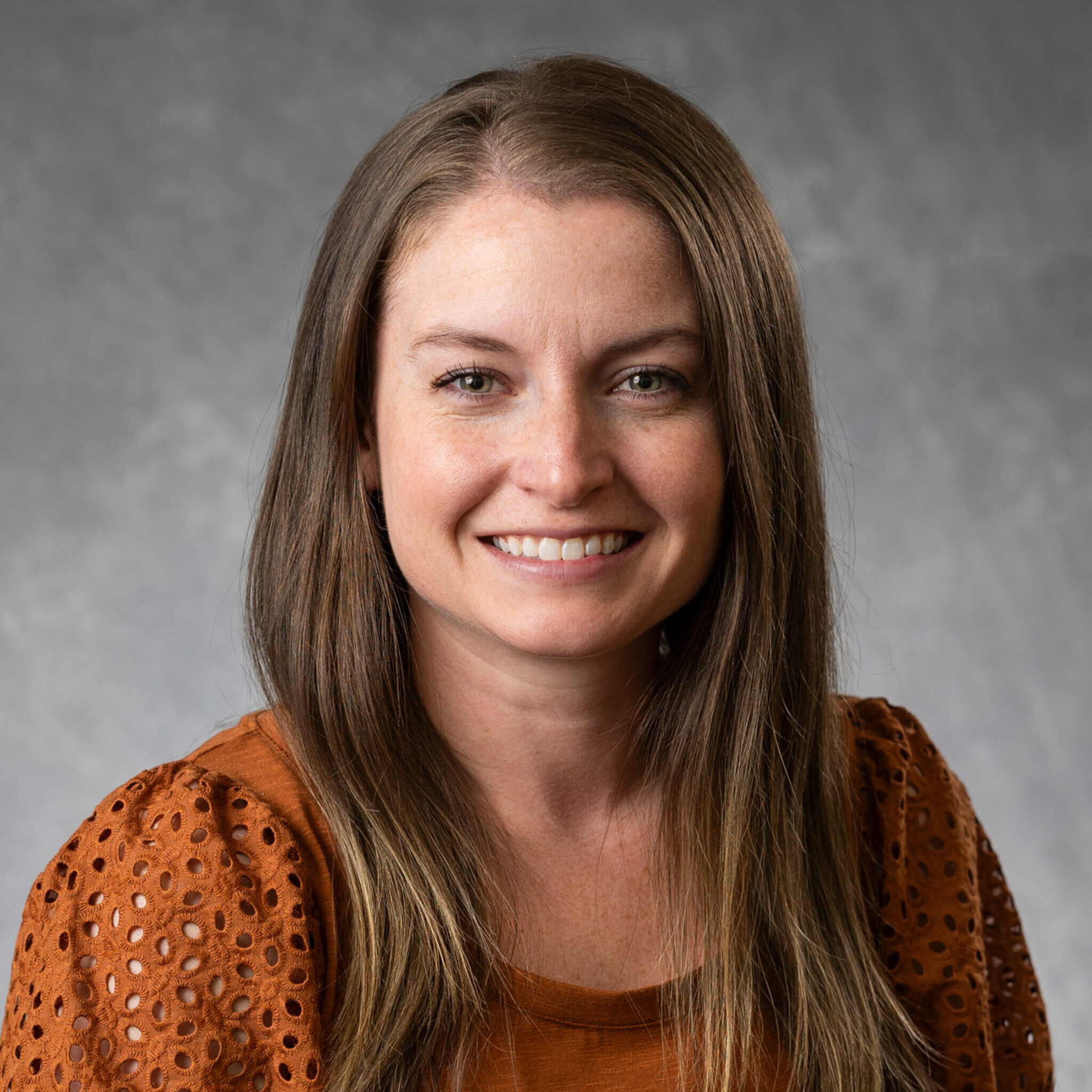 Morgan Kale
Operations Coordinator Non-Invasive
Morgan has been a certified Clinical Exercise Physiologist for 10 years and joined the Healthworks team in 2019. She earned her Bachelor's and Master's degrees in Exercise Science from Bloomsburg University. Morgan and her husband recently became new parents, and some of her interests include hiking, traveling, and cheering on the Philadelphia Eagles every Sunday during football season.
Dan Korejwo
Administrative Director
Dan graduated from Slippery Rock University in 2015, earning his Bachelor's in Sport Management. In 2017, Dan joined the Healthworks management team serving in a variety of roles for the company. Outside work, Dan has coached high school basketball at Oley Valley for seven years, loves golfing, and enjoys spending time with his family and friends.
Debra S. McCoy, SHRM-CP, PHR
Director, Human Resources
Meet our Director of Human Resources at Healthworks, Debra McCoy. Debbie has been with Healthworks since 2006. She maintains two HR credentials – SHRM-CP and PHR. Debbie is responsible for all our HR functions – onboarding, benefits, and upholding company policies. When not working, you will find Debbie flying to Indiana to visit with her son, daughter-in-law, and her two grandsons.
Kendall Nissley
Clinical Educator/Lead Preceptor
Kendall brings experience from a diverse medical background. He received an Associate's in Cardiovascular Science in 2011 and worked as a Registered Cardiovascular Specialist at NYU Langone in New York City, before landing a position at Lancaster General Hospital. Kendall earned his nursing degree in 2017, all while working full-time first shift and attending classes in the evenings and weekends. Kendall joined Healthworks six years ago and continues fulfilling client needs in the invasive cardiology industry. Kendall recently joined Healthworks Education Division and is excited about helping others improve their knowledge and competency in the cardiovascular field. Kendall is married with two children and enjoys road cycling, golf, traveling, food, and most importantly, spending time with his family.
Haley Rivera
Senior Staff Accountant
Haley holds a Bachelor of Science in Accounting and is actively pursuing her MBA from Penn State University. She has worked for Healthworks since 2017 in the Finance department. Haley is an accomplished equestrian, focusing on Hunters, Jumpers, and Eventing. When she's not riding, she enjoys spending time with her husband and their 3 dogs, fishing, hiking, and rollerblading.
Lindsey Spangler, CCT
Director, Non-Invasive Operations
Lindsey Spangler, CCT has been with Healthworks since 2006. Lindsey completed her Cardiovascular Technical Program at HACC in 2004 and held previous roles at Heart Specialists of Lancaster before joining Healthworks. Lindsey started her career with Healthworks as a stress technician. Over the past 15 years, Lindsey has excelled in multiple roles at Healthworks and given her success, was appointed Director of Non-Invasive Operations in 2021; leading our fastest-growing division. Her dedication and tenacity in all positions have made her a valuable member of the Management team. Lindsey lives in Lancaster County and is married to Eric with whom they have three children: Kara, Nick, and Abby.
Tifane Voras
Clinical Educator/Nurse Planner
The quote "Tell me and I forget, teach me and I may remember, involve me and I learn" guides the principles of Tifane's roles as a Nurse Planner and Clinical Educator. With over 17 years of experience as a nurse, most of her tenure with Healthworks has been in cardiac catheterization, electrophysiology, interventional radiology, and interventional neurology, with a few unique assignments as a nurse navigator with Healthworks Clients. She attributes her knowledge to the many accounts she had the privilege of working with and incorporates her experience into the courses she teaches. Involving the learners in lectures and sharing their experiences allows for a comfortable environment that fosters professional development and growth. Currently, she is working toward her Psychiatric-Mental Health Nurse Practitioner (PMHNP) degree at Duquesne University. She enjoys cooking and entertaining friends and family, but most of all, spending time with her husband and nine rescue dogs.
Justin Wolfe
Director, Marketing
Justin will be entering his 18th year with Healthworks where he has held multiple positions in his tenure. Recently appointed to Director of Marketing, Justin inserts daily his excitement and enthusiasm for getting the word out about Healthworks as a premier organization for solving important challenges in the Cardiovascular Industry. Justin also actively participates as a member of the Education & Professional Development Division Steering Committee and is extremely excited to be a part of that team. Outside of work, Justin enjoys raising his three children, following the Philly sports teams, and is an avid sports car enthusiast.